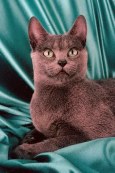 Is that Aunt Julie?

REFERRALS ~
Everybody Wins!
To Aunt Julie clientele:

EARN Pet Consult time with the referrals you're probably already doing!

"Very insightful,very generous with her time. Thanks, Julie"

"Absolutely life saving AND life changing!"

"That was the most awesome reading I think I have ever had!! It was just way too neat. It was like talking to the Pet Psychic on Animal Channel. You truly are gifted and I really admire you so much for that."

"Wow, I couldn't sleep all night because of my excitement and anticipation! I have to tell you, this is the most incredible thing I've ever read, and I just cried my eyes out reading it. Not in a bad way, but because I've felt slightly disconnected from them and I don't feel that way any more. This is, by far, the best experience we've had with an Animal Communicator - all the others were fine, but this hit the nail on the head. I am so utterly astonished, I can't even come close to expressing it."

"WOW! What a GREAT experience! Highly recommend to all pet owners! Very PLEASED!"

"He's such a much nicer, happier dog now since you began talking with him. The change in him is amazing. I keep telling him every day how much we love him, appreciate all he is doing to be a good boy, and are very proud of him with all the progress he has made. Lots of "good boys" every day. When he looks at us, his eyes are so different than before. Happier, more love showing through, and at times that little impish look that makes us laugh. He is now a delight to have around moreso than before. It's like a miracle (that has happened because of YOU!)"

"Thanks - you're the best. Thanks for caring so much. If there's a God, I'm grateful to him for sending you - and if not, then girl, you've got to have some great karma building up. :-)"


Sign up with PayPal