Heard floatin' around the net:

"Love is what's in the room with you at Christmas if you stop opening presents and listen."

Bobby, age 7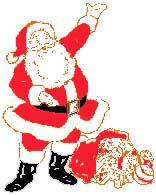 Mommies & Daddies Love Their Babies!

Don't forget Mothers Day, Fathers Day, Birthdays, Valentine's!


Devil Horns Headpiece with Glitter
Your dog will look delightfully devilish wearing these sparkling Devil Horns. Made exlusively for PETsMART.